Complete Homeschool Literacy Program
Complete Multisensory Reading & Writing Program
for Homeschool

Want to help your kids develop a lifelong love of reading and writing? Start here. Our most comprehensive program has everything (and we mean everything) you need to set your child up for success. With the help of our lesson plans, teaching strategies, eBook, worksheets, virtual training, and more… you'll engage your child's mind, give them the support and teaching strategies they need to be strong readers and writers, and help them to build confidence in their literacy skills. 
Supports different ages & skill levels! This multisensory program develops: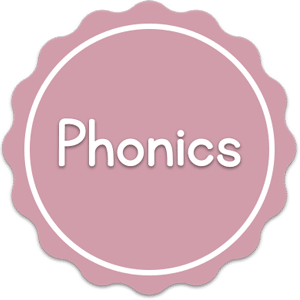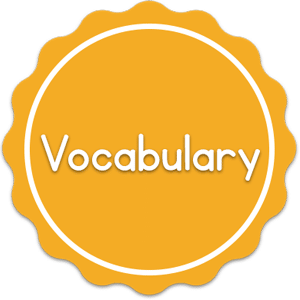 With Phonics in Motion Kids

Phonics in Motion will change the way you and your kids approach reading and writing. Our unique program centers on building the child-parent connection. Encouraging kids to engage with the world around them as they learn - and most importantly, with you! The best part? Our technique works with learners at all ages and stages. Rely on it for your child from preschool through third grade and beyond. Or, if you have more than one kiddo at home - this program makes it easy to support them all at the same time.
Designed to Help Young Learners:
Hear and differentiate phonemes (sounds)
Articulate sounds correctly
Master foundational reading & writing skills
Have the tools they need to practice on their own
Learn from the environment around them
Become engaged investigators of language
Develop a lifelong love of learning!
Designed to Help Parents:
Quickly learn the how's and why's of teaching language
Address their kids needs at every stage of development
Stay organized, with an easy-to-follow program that lasts all year
Have the flexibility to make any environment your classroom
Support the needs of more than one child at the same time
Build and connect with a community of fellow homeschoolers
Our eBook & virtual training to learn PIM and feel confident in your teaching
Videos of all 51 Kinesthetic Motions for Phonemes (aka KMPs)! These are unique physical motions that develop phonemic awareness. Every sound that kids are learning to recognize, hear, read, and write has a unique motion.
A full year of lesson plans, teaching routines, animations, downloadables, stories, poems, and activities to help your children grow and succeed.
A scope and sequence to help you feel prepared and organized.
Stories and songs that enable you to answer your kids' questions, while ditching stressful language rules.
Teaching routines and materials for the KMPs, Reading & Writing Monster, Language Calendar and Vowel House.
Access to our exclusive community, where you can connect with other families and teachers who are using PIM.
Support from the Phonics in Motion team. Lean on us - we are here for you!
WHAT PEOPLE ARE SAYING ABOUT PIM

I am in the Philippines, teaching my kids English as their second language. I am so happy I found something that is so fun that it makes teaching a second language to little ones so easy. I know that I am setting them up for success and I can see them learning so much every day.
As a homeschool parent I needed to find something that would teach me how to teach. PIM quickly helped me to get up to speed and feel confident that I am providing what my kids need. I chose to homeschool for many reasons, but one key reason was that I wanted my kids to get to be kids. PIM is SO much fun; and it has everything I needed to teach early literacy.
I couldn't have imagined the incredible impact it would have on my child's ability to read and write. After 2 years of speech therapy and working on the same sounds over and over again, my 6-year-old used a kinesthetic motion for the /k/ sound and it was like he was really hearing it for the first time. This was our first real breakthrough. Thank you PIM!/span>
In this Super Pack You'll Get:


All 26 Reading and Writing Monster™ Handwriting Story animations.
A variety of Downloadable Monster Paper™ for handwriting practice.
A variety of activities to keep your little one busy and learning (preschool to second grade).
If you have children in different grades, you do not need to purchase two versions; we have included modifications for learning levels.
Example Handwriting Story Animation
Monster Paper™ Download & print many options for different activities.