DR. KINDERVATER AND
THE PHONICS IN MOTION FAMILY

MEET OUR FOUNDER, TERRY KINDERVATER, Ph.D.

As Dr. Kindervater completed her Ph.D., she formally developed the Phonics in Motion© system that links the learning of sounds with visual and tactile motions. The PIM system invites children to engage in learning through dynamic experiences and teaches literacy skills through routine and repetition.
Dr. Kindervater presents around the country about the results of the PIM system on student literacy. She currently teaches the PIM system to teachers, parents, and school districts offering presentations, training sessions, and professional workshops. Teachers report excitement about the engagement of their children in reading and writing and their amazing progress. 
Dr. Terry Kindervater spent four decades teaching in preschools, elementary schools, and universities.
She began her career as a teacher of the deaf, where she focused on delivering information about sound in kinesthetic ways. After moving to the mainstream, she realized that phonemic awareness was lacking there as well.
Long before today's extensive research on phonemic awareness was available, Terry realized that struggling students often had poor phonemic awareness and difficulty spelling. Yet, they resisted the one-size-fits-all, structured approach to literacy. From her training in deaf education, she knew teaching children needed to be sound-based, multi-sensory, interactive, engaging, and fun!
In response to the widely varying needs of children that she worked with for over forty years, paired with her genuine desire to make learning fun, Dr. Kindervater created and refined Phonics in Motion© in her classroom throughout her career.
Head of Customer Success
Online
Head of Customer Success School Districts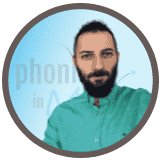 Graphic Design & Creative
Professional Development Trainer
Professional Development Trainer
Professional Development Trainer
Professional Development Trainer
Professional Development Trainer
Professional Development Trainer
Client Growth & Relations Coordinator
Head of People
The West Coast Office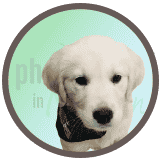 Head of People
The East Coast Office
Contact Us At
careers@phonicsinmotion.com

We're on a mission to change the way kiddos learn to read and write. Interested in supporting our our mission?
We'd love to hear from you. Tell us what interests you about Phonics in Motion, and how you see yourself as someone who can help us move mountains!
Send us a note to careers@phonicsinmotion.com!
In this Super Pack You'll Get:


All 26 Reading and Writing Monster™ Handwriting Story animations.
A variety of Downloadable Monster Paper™ for handwriting practice.
A variety of activities to keep your little one busy and learning (preschool to second grade).
If you have children in different grades, you do not need to purchase two versions; we have included modifications for learning levels.
Example Handwriting Story Animation
Monster Paper™ Download & print many options for different activities.