ABCs of Movement | Phonics Flashcards Digital
ABCs of Movement | Phonics Flashcards
This engaging A-Z activity card set combines Phonics in Motion's unique motions for each sound and handwriting stories for each letter with a collection of fun and important gross motor activities from ABCs of Movement.
The collaboration integrates literacy and movement to create a powerful activity set to integrate literacy and movement into any setting with young learners. Each card has a scannable QR code to show you how to perform the KMP and the handwriting story; then the card provides a gross motor activity which highlights one of the five motor components necessary for motor development. Each card also provides modifications to make the activities accessible for learners at different developmental levels.
Please Select Physical or Digital Purchase:
Engage the whole child in moving while developing gross motor, fine motor and phonemic awareness skills
Weave literacy and movement together to quickly strengthen and enhance important developmental skills, deepening the learning through movement!
Leverage brain-body research to engage your learners through play-based instruction
Teach developmentally appropriate fitness for young children and help combat childhood obesity by laying a foundation of active movement through basic movement skills like galloping, hopping, and marching.
Especially useful for home instruction, early childhood learning, speech & language development, special education, ELS & ELL programs, Title 1 programs, Head Start, after school programs, resource rooms, pediatric physical therapy and occupational therapy settings.
By marrying play-based learning and The Science of Reading, these powerful multisensory activities develop: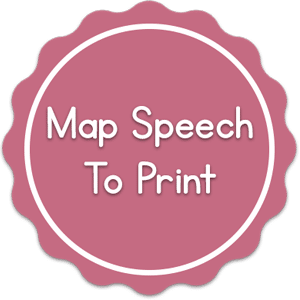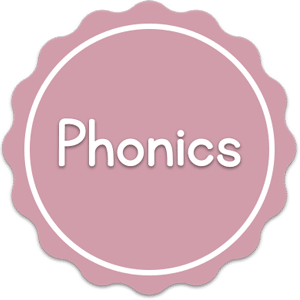 The Power of Movement in Literacy Instruction
Preschool and early childhood programs are finding that movement is a very effective learning medium for children. Exploring educational concepts through movement and multiple sensory experiences gives children an opportunity to learn in ways they understand. Movement enhances every aspect of young children's growth and development. Literacy experiences prior to first grade are critical for children's success in learning to read and write. Through movement, play, and active learning, children acquire knowledge by physically experiencing concepts. Current brain research tells us that students need to be active to get their brains working and growing.
The Cards Include 26 Letter Activities:
Motions that match the articulation of the primary sound for each letter (our trademarked KMPs)
The Phonics in Motion lowercase handwriting story which leverages best practices of teaching handwriting
A gross-motor activity which utilizes the letter name and phoneme (example: D - duck walk, E - elephant stomp)
Modification options to meet gross-motor needs of all abilities
A QR code for modeled videos to teach you each KMP and handwriting story
*The Monster Zone Board sold separately.
WHAT PEOPLE ARE SAYING ABOUT PIM

The alphabet cards bring the letters and sounds to life. The students love engaging in the movement activities, and they have a lasting imprint on student learning. Kids are laughing and smiling as they are engaging in this activity!
As a homeschool parent I needed to find something that would teach me how to teach. PIM quickly helped me to get up to speed and feel confident that I am providing what my kids need. I chose to homeschool for many reasons, but one key reason was that I wanted my kids to get to be kids. PIM is SO much fun; and it has everything I needed to teach early literacy.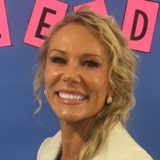 I've seen PIM develop over my career and have relied on it for my teachers over the years. I've brought it to many schools throughout my career, and I see it help teachers to be their best selves, serving learners with engaging and effective literacy instruction time and time again.
In this Super Pack You'll Get:


All 26 Reading and Writing Monster™ Handwriting Story animations.
A variety of Downloadable Monster Paper™ for handwriting practice.
A variety of activities to keep your little one busy and learning (preschool to second grade).
If you have children in different grades, you do not need to purchase two versions; we have included modifications for learning levels.
Example Handwriting Story Animation
Monster Paper™ Download & print many options for different activities.