PIM FOR EDUCATORS
Phonemic Awareness, Phonics...And So Much FUN! 

PIM starts with YOU!
Download a free mini lesson and try it in your classroom. This is just the beginning of what you'll learn with your
Phonics in Motion
membership.

PIM starts with YOU!
Download a free mini lesson and try it in your classroom. This is just the beginning of the teacher magic you'll get from your Phonics in Motion membership.
Teachers!
Get your students started with
Phonics in Motion
with a
Free KMP & Monster Story

Teachers!
Get your students started with
Phonics in Motion
with a
Free KMP & Monster Story!

Phonics in Motion sets up educators and learners for success in a way that is unlike any other early literacy solution. PIM-trained teachers authentically involve little ones in language exploration and development in a way that captures their attention and honors the child's spirit. Fun never means sacrificing outcomes. In fact, PIM enables you to powerfully develop great readers and writers through explicit instruction in phonemic awareness, phonics, fluency, vocabulary, comprehension, and writing.
Developed by renowned literacy expert Dr. Terry Kindervater, PIM is a comprehensive early literacy solution for PreK–3rd-grade educators. PIM provides the knowledge and tools you need to make a significant improvement in the literacy and language development of every student, in a child-like, FUN, and multi-sensory way.  There's really nothing like it.  

---
COMPLETE SCHOOL YEAR LITERACY PROGRAM FOR TEACHERS
Your one-stop-shop for all things PIM.
Designed for PreK-3rd grade teachers, intervention specialists, speech therapists, literacy coaches, and anyone dedicated to developing strong readers and writers, Phonics in Motion will change the way you teach early literacy.
Use it as your sole early literacy teaching program. Or, if you have already bought something else or are mandated to use other curriculums, make them fun and engaging (and effective) by seamlessly layering in PIM.
Watch your learners' faces light up with smile after smile as you engage with the Reading & Writing Monster, get moving with the KMPs, sing with poetry, model fascinating written language with the Language Calendar, and spend phonics time in the Vowel House.
Your administrators will wonder what you attribute your success to. Your peers will wonder what these motions are that your learners are having so much fun with. Bring joy to your teaching and to your little ones' learning with PIM.
Our literacy routines do all of the planning and organizing for you so you can easily leverage the components of PIM. This package includes ALL of the tools that we offer; organized and delivered according to the PIM Scope & Sequence. Using another scope and sequence? No problem! Resources are also organized by phonemes & letters.
Also included is the Phonics in Motion Book & PIM New Teacher Virtual Training. Over $700 in product value, wrapped into one product, designed for you and your learners.
Choose your preferred grade level and your payment plan. We offer a monthly subscription and an annual subscription with greater savings.
Note: PIM is a copyrighted teaching strategy and all materials are intended to be used ONLY by the licensed subscriber. If you wish to share PIM, we offer a referral bonus. Your subscription is for one single teacher or homeschool household only.
Disclosure: Phonics in Motion is designed for educators who want to engage with their learners. It is not a low-touch, screen time program. In order to teach with the magic that makes PIM so effective, you will need to learn the PIM method (all training resources are included with this membership) You'll learn how to teach phonemic awareness vs. phonics, and all of the other pillars of early literacy too.
---
Select Your Grade Level Below to Add to Cart
...and get a month on us!
WHAT EDUCATORS ARE SAYING ABOUT PIM

M.Ed., Reading Specialist
I just started with my kindergarten intervention group and Kimmie has been doing PIM with them. Our school purchased PIM only four weeks ago, and it WORKS. I HAVE NEVER started kinder intervention with every child knowing the letter names AND sounds! I am so impressed with Kimmie and this program. They are so far ahead where kinder intervention students usually are in October!
Kindergarten Teacher
As a younger teacher, PIM has helped me to become confident in my reading instruction, and to become a creative and fun teacher; making it so easy to capture the attention of my kids. I love the language calendar and everything about Phonics in Motion. It is by far my favorite curriculum. It's FUN, they love it, and that means they are succeeding. I am so glad I learned PIM early in my career; and cannot imagine teaching without it.
2nd/3rd Teacher
I've been around the block, and learning yet another program my school wanted me to use resulted in more than a few eye rolls …. Ugh, another program. For the first time in a LONG time, I was wrong. As a seasoned educator, I am shocked how PIM has changed my teaching for the better. After only one month of implementation, this is the first time that every Kindergarten student in my intervention group knows every sound and every letter. WOW. Do yourself a favor and take the time to learn Phonics in Motion.
THE FOUR COMPONENTS OF PHONICS IN MOTION

Becoming a PIM teacher means having the tools you need to explicitly teach every component of early literacy, while seamlessly scaffolding and weaving them together. Wrap that into a delivery strategy that is packed with stories that children giggle over and connect with, and powerful movements and motions that intentionally develop literacy skills and you have a recipe for success. You'll turn your students into true explorers of language -- they might just think they need a magnifying glass to keep an eye out for the next time that Trouble Maker H or that Big Mouth E turns up!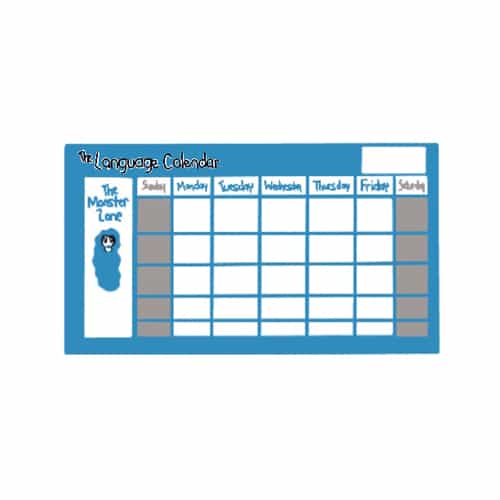 The Language Calendar is a structure for modeling written language daily and features how letters, sounds, and words work in the English language for effective communication. Of course, all of the other components are scaffolded and pulled into the LC. Teachers use the LC to develop state standards for early literacy.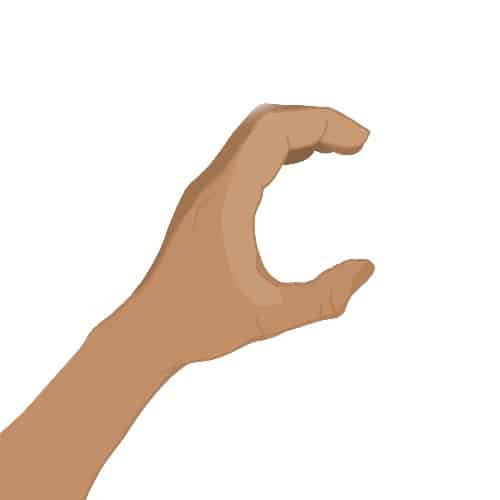 Kinesthetic Motion for Phonemes
PIM teaches explicit development of
phonological awareness
with the Kinesthetic Motions for the Phonemes and the accompanying routine for phonemic awareness. The KMPs make learning memorable, engaging, and fun for both students and teachers. Learning these 41 phonemes is critical to the long-term learning and mastery of reading and writing.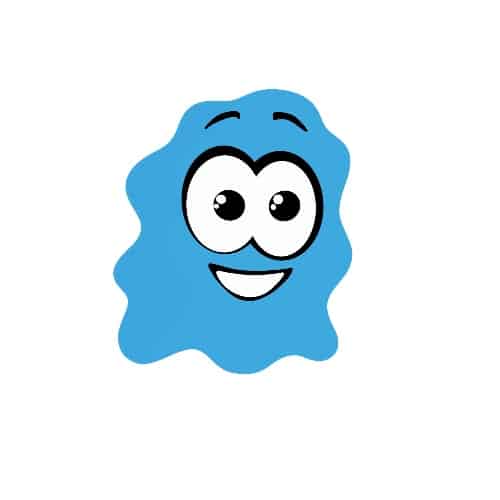 Reading & Writing Monster
Letter ID, Formation & Directionality

The Reading & Writing Monster is a fun-loving character placed on the left of any writing surface. It develops directionality and has a story to tell about every letter; teaching proper letter stroking and left to right directionality as learners stroke towards or away from the monster. The KMP (sound) that goes with each letter is embedded in each monster story.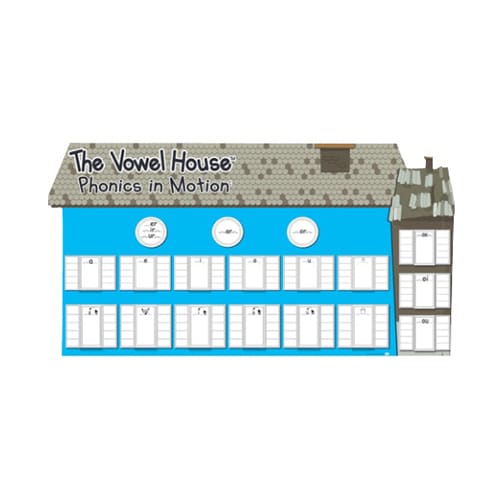 The Vowel House is your new home for phonics instruction. Your learners won't know that though! They'll be engaging with the characters who live in each window as they learn the sounds that each vowel makes, along with the primary and alternate spelling patterns in our language. The VH becomes a reference guide to support first graders and beyond to develop their analytical decision-making skills related to spelling.

Phonics in Motion will give you the knowledge and tools you need to help your students have fun with handwriting, speech, and reading. New teachers appreciate how confident and excited they feel after learning PIM, and the most seasoned teachers wish they had PIM years sooner. Enjoy and have FUN! 
CUSTOM PROFESSIONAL
DEVELOPMENT & TRAINING

Literacy Routines include virtual on-demand training. Want live training? We offer custom training to meet your needs: 
Socially distanced in-person training (depending on location), live Zoom, and pre-recorded custom on-demand training options.
Want to apply PIM tools to your virtual classroom to get kids moving on the other side of the screen, increase attention spans, and SEE how each child is doing?
Have a homeschool pod? Need some help with early literacy? 
New or seasoned teacher looking for advice and private training?
Have a child that you need specific help with? Let us design a protocol using PIM tools and train you or your child's teacher.
We also offer for credit university level training for both Continuing Education, as well as Master Degree credits.
LARGE VOLUME PROPOSALS FOR SCHOOLS AND GROUPS

Bring equal learning opportunities to your PreK-3rd grade classrooms. Imagine the impact of your students having fun and familiar, effective multi-sensory literacy tools to lean on year after year. Close learning gaps & reduce intervention needs.
Phonics in Motion can be your sole literacy instruction, or it can be the equally important glue that pulls already purchased but siloed curriculums together. Make the boring parts of reading fun! Get learners engaged and moving. Turn every teacher into the creative educator that students will never forget.
Phonemic Awareness, Phonics, Fluency, Comprehension, Vocabulary, and Writing should be taught together, explicitly, but also in an authentic and fluid way that enables educators to differentiate and scaffold.
Educator licensing includes everything: teaching strategies, knowledge, tools, professional development, and lesson planning; all from one trusted partner. We can help. Please contact us for volume-based discounts, and school/group professional development plans.
We'd love to see you and your students in action!
Share with us #phonicsinmotion
In this Super Pack You'll Get:


All 26 Reading and Writing Monster™ Handwriting Story animations.
A variety of Downloadable Monster Paper™ for handwriting practice.
A variety of activities to keep your little one busy and learning (preschool to second grade).
If you have children in different grades, you do not need to purchase two versions; we have included modifications for learning levels.
Example Handwriting Story Animation