ELEVATE YOUR LITERACY INSTRUCTION
Transform your literacy block
with
FUN, multi-sensory
teaching routines & materials that work. 
Transform your literacy block
with
FUN, multi-sensory
teaching routines & materials that work. 
Are you a new teacher looking for a wildly fun & effective way to teach reading & writing in your classroom?
Do you want to be that special teacher that kids remember for the rest of their lives?
Or, are you a veteran teacher seeking to deliver on the Science of Reading with highly effective, multi-sensory literacy solutions, but aren't quite sure how to translate what you've learned into teaching strategies that truly resonate with kids?
If you're searching for an exciting, wildly fun, explicit way to teach reading and writing, Phonics in Motion (PIM) offers something for every preschool-third grade teacher.
Use PIM to bring boring curriculum to life, to support strugglers and learners with special needs, to enrich advanced learners, and to deliver on the Science of Reading in a way that honors children.
We've spent the last forty years translating reading science into multi-sensory teaching methods and materials that make sense to kids.
Phonics in Motion's school year membership for educators is packed with time-saving tools like grade-specific monthly literacy teaching plans, kid-approved downloadables and animations, and everything you need to learn the motions and stories to transform early literacy teaching; like virtual training and a comprehensive eBook.
Everything you need to learn this science-backed strategy, and the materials to teach with this fun, multi-sensory teaching method all year long are included.
Science doesn't mean shorting on fun! Phonics in Motion helps you authentically involve little ones in language exploration and development. Phonics in Motion captures the attention of early learners and honors the child's spirit.
Your Membership Includes Access To PIM's Multi-Sensory Routines & Materials.
Teach & Connect All Of The Pillars Of Early Literacy Instruction With The: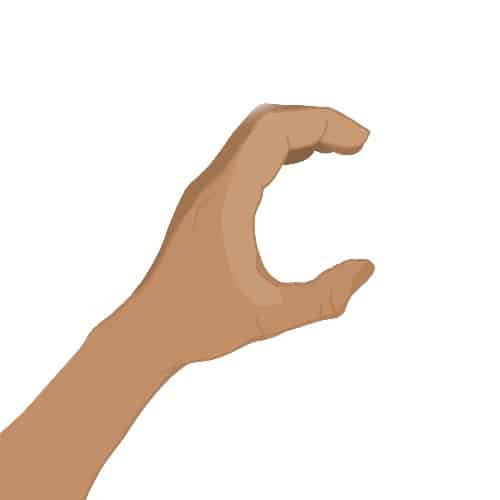 Kinesthetic Motions for the Phonemes
Multi-Sensory Phonemic Awareness
Reading and Writing success begins with Phonemic Awareness. In the daily poetry routine, students use their bodies to isolate and identify sounds in poems by matching a unique motion with each phoneme. Phonemic Awareness doesn't stop here. Get kids moving with the KMPs anywhere... at recess, or even when teaching science! 
Also use the weekly poem to quickly teach all of the pillars of early literacy; like vocabulary and fluency.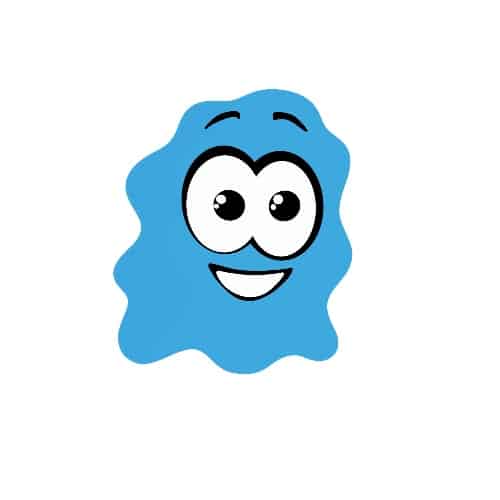 Reading & Writing Monster
Letter ID, Speech to Print Mapping, Handwriting & Directionality

The Reading and Writing Monster has a story to tell about every letter.
This 5-minute daily powerhouse routine develops letter ID, and matches letters to their sounds with the Kinesthetic Motions for the Phonemes.
It teaches children how to write their letters easily, and makes learning language magical.
Instill students' confidence in reading and writing and make it fun!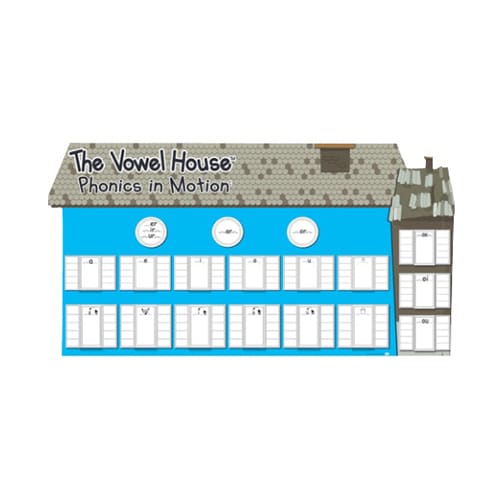 Phonics & Spelling Made Fun

Since when is Phonics fun? The Vowel House makes teaching phonics and spelling easy. The KMPs live in the Vowel House, providing students with a strategy to make spelling decisions. First, they ask themselves, "What do I hear?" Then, they look to the Vowel House to decide how to spell that sound correctly. Stress-free, fun, explicit, multi-sensory phonics that makes sense to kids.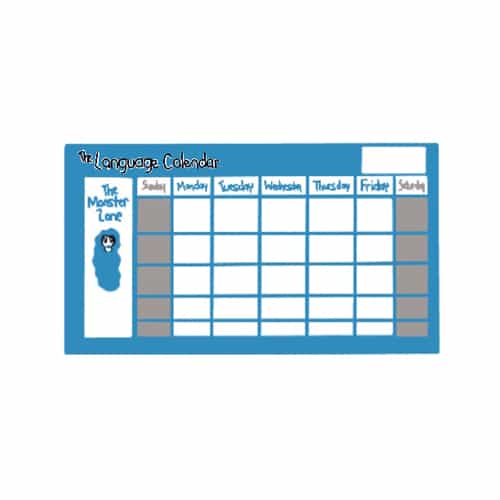 Teach students how to get their thoughts down on paper by modeling a written entry on the Language Calendar each day. Show them how letters, sounds, and words work in the English language for effective communication. Develop your state standards for early literacy in this routine.
Use the KMPs and the Reading & Writing Monster in your entry for spiraling teaching.
Tap Into the Power of Movement to Generate Results
Phonics in Motion is a proven literacy methodology that is comprehensive, easy to use, and cost-effective. The unique translation of language rules to kid-friendly stories, Kinesthetic Motions for the Phonemes, and vital literacy skills help teachers infuse a life-long love of learning into their classrooms with ease.
Phonics in Motion provides classroom support with ready-to-go lesson plans and instruction methods. It weaves together the strands of literacy instruction with the use of kinesthetic teaching methods, proven strategies and research-based practices.
---
Classroom routines become a culture that children love and look forward to as they develop phonemic awareness (the ability to hear sounds in all languages). The method also teaches phonics, comprehension, vocabulary, fluency, handwriting, and more.
Activities are realistically structured with objectives and outcomes to ensure the right balance of explicit literacy instruction and FUN.
Phonics in Motion takes lesson planning off your plate so that you can focus on what's most important – helping students become more confident, self-aware, and engaged learners.
Best Value!
$14.99
/month
3 months free!
Billed Annually
---
Select Your Grade Level Below to Add to Cart
...and get a month on us!
See Phonics in Motion in Action
Each powerhouse routine starts with the Kinesthetic Motion for the Phoneme (KMP). The basis of everything is "What do you hear?" Student's show you what they hear by performing the motion for the phoneme. In addition to the multi-sensory phonemic awareness routine, the KMPs are used:
As you decode and encode any text.
When you segment and blend using our multi-sensory method.
As you teach letter ID & map speech to print in the handwriting routine.
When you teach Phonics and Spelling in the Vowel House, or with any other program.
To connect your Phonemic Awareness instruction with your Phonics instruction.
To aide strugglers with processing difficulties.
To enrich advanced learners.
---
Select Your Grade Level Below to Add to Cart
...and get a month on us!
Impact your students lives foverver.
Early literacy outcomes are the most accurate predictors of future learning success, and helping students meet them is one of the most valuable gifts you can give as a teacher.
There's a reason that literary experts have put so much time and research into the best way to teach reading and writing.
In fact, meeting literacy outcomes in primary school affects students well into adulthood, college, and careers.  
As a teacher, you only have a small window to form a positive relationship between fun and learning for your students. That's why getting it right from the start is so important. 
Phonics in Motion was created because Dr. Terry Kindervater noticed the struggle teachers faced juggling diverse learning needs in ill-equipped classrooms. She also knew that Phonemic Awareness is the foundation to reading and writing success. 
---
Using tired, boring curriculum plans that didn't provide a fun, inclusive learning environment negatively impacted overall educational outcomes.
She also found that new teachers were entering the classroom unprepared to deal with literacy challenges in the classroom and lack of support in this area. 
Dr. Kindervater knew that by developing Phonics in Motion, she could provide you with the science-backed methods you need to provide the exciting, engaging learning environment that helps skyrocket early literacy outcomes. 
---
Select Your Grade Level Below to Add to Cart
...and get a month on us!
A Teaching Methodology, Not a Curriculum.
While you'll have the plans and the support you need to succeed, Phonics in Motion's routines offer flexibility to become a kid-watcher who is focused on meeting the needs of your students, right where they are. Enrich your advanced learner and support your struggler at the same. All too often, following a curriculum often results some kiddos being left behind.
The exclusive Kinesthetic Motions for the Phonemes reduce intervention needs and close learning gaps! Better yet, they can be used in intervention and in the mainstream.
By getting students engaged, moving, and having fun while learning to read, Phonics in Motion makes the reading process exciting and successful for everyone in the classroom.
Phonics in Motion believes in engaging students in a playful, energetic environment that promotes early reading success with repeated spiraling exposures in the development of phonemic awareness, phonics, fluency, vocabulary, comprehension, and writing.
---
Select Your Grade Level Below to Add to Cart
...and get a month on us!
Develop A Love Of Reading And Writing Early On In Your Students' Lives By:
Engaging and playful learning that is

effective

and

results-driven.

Developing fun literacy routines that are

student-directed

and

organized for you.

Providing

motivating, high-quality

resources that tap into children's interests, needs, and cultural perspectives to teach phonemic awareness, phonics (reading) fluency, strategies to decode print, the spelling of real words, oral language development, and more.

The activities are

easily adaptable

for learners of all levels, meeting all students

at their level in a classroom group setting.
---
Select Your Grade Level Below to Add to Cart
...and get a month on us!
Phonics in Motion was founded on the belief that children deserve to learn to read. The problem is not one of intelligence but of literacy learning experiences and opportunities.
Phonics in Motion creates early literacy learning opportunities for children that result in their equating of reading and fun as the same.
We do this by building on the knowledge that all children are inherently capable, curious, and eager to learn. We support teachers and families in their efforts to provide powerful, multi-sensory learning opportunities for children.
Within every child is a sense of wonder and awe at the world around them. Our job as educators is to help children harness this desire for exploration and guide it toward reading and writing.
The goal of any early literacy intervention should be to leverage a child's natural curiosity by creating a safe place where they can ask questions and express thoughts. To build on a child's desire for exploration, we need to ensure that they can do so without fear of judgment. Our role in this process is that of guides -- helping children along on their journey but always allowing them to set the pace.
---
Select Your Grade Level Below to Add to Cart
...and get a month on us!
WHAT EDUCATORS ARE SAYING ABOUT PIM

M.Ed., Reading Specialist
I just started with my kindergarten intervention group and Kimmie has been doing PIM with them. Our school purchased PIM only four weeks ago, and it WORKS. I HAVE NEVER started kinder intervention with every child knowing the letter names AND sounds! I am so impressed with Kimmie and this program. They are so far ahead where kinder intervention students usually are in October!
Kindergarten Teacher
As a younger teacher, PIM has helped me to become confident in my reading instruction, and to become a creative and fun teacher; making it so easy to capture the attention of my kids. I love the language calendar and everything about Phonics in Motion. It is by far my favorite curriculum. It's FUN, they love it, and that means they are succeeding. I am so glad I learned PIM early in my career; and cannot imagine teaching without it.
2nd/3rd Teacher
I've been around the block, and learning yet another program my school wanted me to use resulted in more than a few eye rolls …. Ugh, another program. For the first time in a LONG time, I was wrong. As a seasoned educator, I am shocked how PIM has changed my teaching for the better. After only one month of implementation, this is the first time that every Kindergarten student in my intervention group knows every sound and every letter. WOW. Do yourself a favor and take the time to learn Phonics in Motion.
Frequently Asked Questions

How do I know what order to teach the material in?
Phonics in Motion comes with a grade-specific scope and sequence for each component. There are scope and sequences for phonemic awareness, handwriting, phonics, CAP, and more. Everything is organized for you; with school year plans for preschool to third grade.
At the same time, Phonics in Motion is not scripted in a way that would prevent you from responding to the unique needs of your students. Instead, we provide you with a method to reach your strugglers and your advanced learners at the same time, with engaging routines that overlap and spiral throughout the year.
What if I have to use the curriculum my school mandates?
Phonics in Motion comes with a grade-specific scope and sequence for each component. There are scope and sequences for phonemic awareness, handwriting, phonics, CAP, and more. Everything is organized for you; with school year plans for preschool to third grade.
What if my school already has a Phonemic Awareness or Phonics program?
Many Phonics in Motion schools do! However, they also see the great reward from the Kinesthetic Motions for the Phonemes, which integrate beautifully with any other program, such as Heggerty or Fundations. The KMPs become a link between all programs and pillars, transforming siloed literacy programs into connected literacy programs, weaving the strands of Scarborough's Rope through every experience.
---
Select Your Grade Level Below to Add to Cart
...and get a month on us!
Phonics in Motion will give you the knowledge and tools you need to help your students have fun with handwriting, speech, and reading. New teachers appreciate how confident and excited they feel after learning PIM, and the most seasoned teachers wish they had PIM years sooner. Enjoy and have FUN! 
PROPOSALS FOR SCHOOLS AND GROUPS

Bring equal learning opportunities to your PreK-3rd grade classrooms. Imagine the impact of your students having fun and familiar, effective multi-sensory literacy tools to lean on year after year. Close learning gaps & reduce intervention needs.
Phonics in Motion can be your sole literacy instruction, or it can be the equally important glue that pulls already purchased but siloed curriculums together. Make the boring parts of reading fun! Get learners engaged and moving. Turn every teacher into the creative educator that students will never forget.
Phonemic Awareness, Phonics, Fluency, Comprehension, Vocabulary, and Writing should be taught together, explicitly, but also in an authentic and fluid way that enables educators to differentiate and scaffold.
Educator licensing includes everything: teaching strategies, knowledge, tools, professional development, and lesson planning; all from one trusted partner. We can help. Please contact us for volume-based discounts, and school/group professional development plans.
Custom Professional Development &
Literacy Block Consulting
Membership includes virtual on-demand training. Looking for in-person training? We offer custom training to meet your needs:
Socially distanced in-person training (depending on location), live Zoom, and pre-recorded custom on-demand training options.
Want to apply PIM tools to your virtual classroom to get kids moving on the other side of the screen, increase attention spans, and SEE how each child is doing?
Have a homeschool pod? Need some help with early literacy? 
New or seasoned teacher looking for advice and private training?
Have a child that you need specific help with? Let us design a protocol using PIM tools and train you or your child's teacher.
We also offer for credit university level training for both Continuing Education, as well as Master Degree credits.
In this Super Pack You'll Get:


All 26 Reading and Writing Monster™ Handwriting Story animations.
A variety of Downloadable Monster Paper™ for handwriting practice.
A variety of activities to keep your little one busy and learning (preschool to second grade).
If you have children in different grades, you do not need to purchase two versions; we have included modifications for learning levels.
Example Handwriting Story Animation