MEET PHONICS IN MOTION

Delivering on The Simple View of Reading
At Phonics in Motion, every person on our team is dedicated to achieving a shared vision.
We are here to provide children with early literacy learning experiences that result in their equating of reading and fun as one and the same.
Phonics in Motion delivers on a child's right to become literate without sacrificing his/her right to be a child. We are here to ensure that children experience joy in reading and writing -- laying the foundation for life-long learning and opportunity.
With reading science in mind, we provide educators and families with the knowledge, tools, and materials they need to deliver effective & fun, multi-sensory early literacy learning opportunities.
How We Deliver ON our WHY
Phonics in Motion sets educators and learners up for success in a way that is unlike any other early literacy solution. PIM-trained teachers authentically involve little ones in language exploration and development in a way that captures their attention and honors the child's spirit. Fun never means sacrificing outcomes. In fact, PIM enables you to powerfully develop great readers and writers through explicit instruction in phonemic awareness, phonics, fluency, vocabulary, comprehension, and writing.
YOUR JOB IS SIMPLY TO TURN LITTLE ONES INTO INVESTIGATORS OF LANGUAGE.
WE PROVIDE THE KNOWLEDGE, TOOLS, ROUTINES, MOTIONS, STORIES, MARKINGS, AND MATERIALS YOU NEED TO ENGAGE LEARNERS IN LANGUAGE.
IT All STARTS WITH MOVEMENT! With PIM, you'll leverage motions to explore SOUNDs, developing the critical FOUNDATION OF PHONEMIC AWARENESS
THEN WE MAKE POWERFUL CONNECTIONS. The 4 COMPONENTS of PIM CONNECT THE DOTS BETWEEN ALL OF THE PILLARS OF EARLY LITERACY for powerful teaching
WE MODEL FIRST AND MOVE TOWARD INDEPENDENT PRACTICE BY LEARNERS
WE TEACH EDUCATORS AND FAMILIES HOW TO WEAVE IT ALL TOGETHER
WE DELIVER ON THE SCIENCE OF READING
Phonics in Motion delivers on Reading Science. But what exactly is "The Science of Reading?" What misconceptions have you seen or heard? How do these misconceptions stand in the way of gap-closing gains the Science of Reading offers? 
We believe clear understandings of what the Science of Reading is, what it is NOT, and what is meant by the word 'science' are needed to promote the proper use of practices aligned with the findings from the Science of Reading.
The Science of Reading: A Defining Movement coalition's sole intent is to protect the integrity of these findings so that the promise of successful reading outcomes for almost all children is finally realized. Learn more at whatisthescienceofreading.org.
And most importantly, we provide adults with creative and fun teaching routines, and kid-friendly materials so that learning quickly becomes a favorite part of the day for everyone.
in the best case, we're an ecosystem. we support parents, teachers, and school administrators alike with STRATEGIES that meet our shared goals.
SCHOOLS CAN ACCELERATE GAINS BY INVESTING PIM PARENT PRODUCTS FOR CLASSROOM PARENTS.
PIM PARENTS CAN INTRODUCE PIM TO THEIR CHILDREN'S TEACHERS.
FUN AND EFFECTIVE LEARNING: THAT'S PIM!

THE FOUR COMPONENTS OF PHONICS IN MOTION

Becoming a PIM teacher means having the tools you need to explicitly teach every component of early literacy, while seamlessly scaffolding and weaving them together. Wrap that into a delivery strategy that is packed with stories that children giggle over and connect with, and powerful movements and motions that intentionally develop literacy skills and you have a recipe for success. Your learners will have so much fun, and you can feel confident that you developing true comprehenders; delivering on the simple view of reading. You'll turn your students into true explorers of language -- they might just think they need a magnifying glass to keep an eye out for the next time that Trouble Maker H or that Big Mouth E turns up!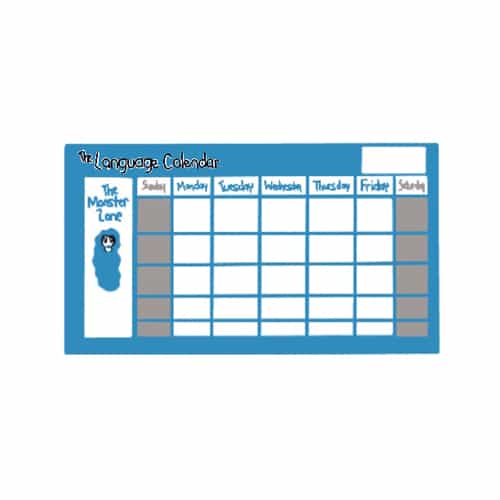 The Language Calendar is a structure for modeling written language daily and features how letters, sounds, and words work in the English language for effective communication. Of course, all of the other components are scaffolded and pulled into the LC. Teachers use the LC to develop state standards for early literacy.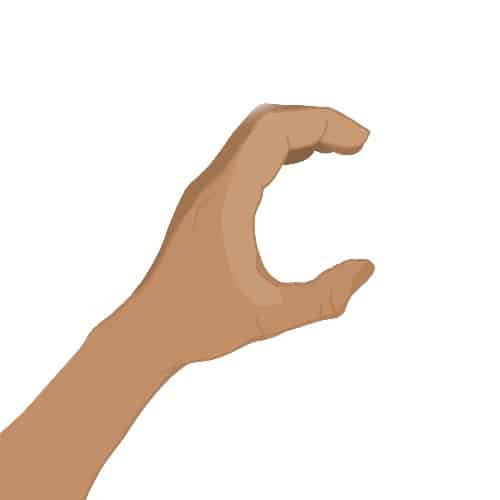 Kinesthetic Motion for Phonemes
PIM teaches explicit development of phonemic awareness with the Kinesthetic Motions for the Phonemes and the accompanying routine for phonemic awareness. The KMPs make learning memorable, engaging, and fun for both students and teachers. Learning these 41 phonemes is critical to the long-term learning and mastery of reading and writing.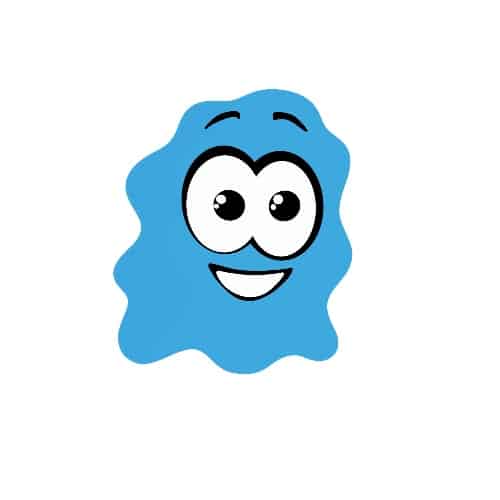 Reading & Writing Monster
Letter ID, Formation & Directionality

The Reading & Writing Monster is a fun-loving character placed on the left of any writing surface. It develops directionality and has a story to tell about every letter; teaching proper letter stroking and left to right directionality as learners stroke towards or away from the monster. The KMP (sound) that goes with each letter is embedded in each monster story.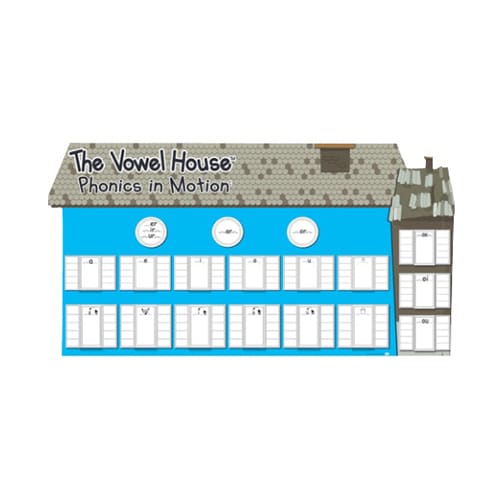 The Vowel House is your new home for phonics instruction. Your learners won't know that though; they'll be engaging with the characters who live in each window as they learn the sounds that each vowel makes, along with the primary and alternate spelling patterns in our language. The VH becomes a reference guide to support first graders and beyond to develop their analytical decision-making skills related to spelling. It's your go-to tool for how to teach spelling! 

WHAT EDUCATORS ARE SAYING ABOUT PIM

M.Ed., Reading Specialist
I just started with my kindergarten intervention group and Kimmie has been doing PIM with them. Our school purchased PIM only four weeks ago, and it WORKS. I HAVE NEVER started kinder intervention with every child knowing the letter names AND sounds! I am so impressed with Kimmie and this program. They are so far ahead where kinder intervention students usually are in October!
Kindergarten Teacher
As a younger teacher, PIM has helped me to become confident in my reading instruction, and to become a creative and fun teacher; making it so easy to capture the attention of my kids. I love the language calendar and everything about Phonics in Motion. It is by far my favorite curriculum. It's FUN, they love it, and that means they are succeeding. I am so glad I learned PIM early in my career; and cannot imagine teaching without it.
2nd/3rd Teacher
I've been around the block, and learning yet another program my school wanted me to use resulted in more than a few eye rolls …. Ugh, another program. For the first time in a LONG time, I was wrong. As a seasoned educator, I am shocked how PIM has changed my teaching for the better. After only one month of implementation, this is the first time that every Kindergarten student in my intervention group knows every sound and every letter. WOW. Do yourself a favor and take the time to learn Phonics in Motion.
We'd love to see you and your students in action!
Share with us #phonicsinmotion
In this Super Pack You'll Get:


All 26 Reading and Writing Monster™ Handwriting Story animations.
A variety of Downloadable Monster Paper™ for handwriting practice.
A variety of activities to keep your little one busy and learning (preschool to second grade).
If you have children in different grades, you do not need to purchase two versions; we have included modifications for learning levels.
Example Handwriting Story Animation